WHAT WE DO
TMC (TallyMarks Consulting) is a leading provider of digital transformation solutions, offering a comprehensive range of services to help organizations leverage the power of data and technology to drive growth and competitiveness. We build our strategic partnerships with SAP (ERP System Business Software Solutions) and Qlik (Analytics & Data Integration Platform). With over 230 clients globally and a reputation as the largest and top SAP Partner in Pakistan and a Qlik Master Reseller, TMC has a proven track record of delivering innovative and effective solutions that meet the unique needs of each client.
Helping businesses around the world to leverage technology to drive growth and competitivenes. TMC enables you to optimize operations, enhance customer experiences and achieve your strategic objectives. Whether you are looking to streamline your processes, improve your data insights, or drive digital transformation, TMC has the expertise and resources to help you succeed.
Trust. Transform. Thrive.

Bridge the gap between your enterprise data and business processes effectively with the leading ERP System.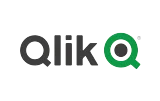 Organize & analyze your data to derive insights. Enable seamless data integration & powerful analytics for decision-making
Build a thriving digital enterprise without owning IT infrastructure. Managed & Unmanaged Cloud hosting solutions
Innovation-driven Solutions
Generating New Ideas

Solving Big Problems
We innovate to achieve the best for your business. Let us equip you with the latest technologies to lead the digital transformation age!
National and International Clients
Countries, Seamless Services
OUR CLIENTS ACROSS THE GLOBE
From Our Clients
What our valued customers say about TMC
"They made it very easy for us. We didn't have the data center capacity to host a HANA computing model in-house and TMC has its own servers and cloud computing infrastructures as well as BASIS teams and functional consultants. We went live without any downtime."
"We enjoyed working with TallyMarks. They know what they are doing, they know their job, they are technically very sound."
"We have been working in our industry with very conventional methods and conventional practices so I think it was a paradigm shift for the entire industry whereby TallyMarks has not only educated us but it has also helped us bring in that change."
"The good thing is that they were flexible and so you don't hesitate to share your full requirements. Plus, they knew the industry inside out and knew what they were doing."
LET'S START SOMETHING NEW
Embark on your Digital Transformation journey with TMC today!