YOUR HIGH SPEED ROAD TO
DIGITAL TRANSFORMATION
TallyMarks Consulting (TMC) – SAP Gold Partner
SAP and TMC, Transformation Realized! TallyMarks Consulting (TMC) is an SAP PartnerEdge Sell Partner since 2011 and now TMC is a valued SAP Gold partner in Pakistan and delivers SAP value solutions. We understand your business and identify areas where SAP can add substantial value. Providing implementation, support and training services that can assist you to automate your business processes through SAP, we provide solutions for all your problems and enable you to step forward in this era of digital transformation for an intelligent enterprise.
Our services broadly cover IT Strategy and Roadmap, Business consulting, Bespoke development, Solution deployment and Application Management Services, ensuring customer satisfaction and success.
View TMC – TallyMarks Consulting Profile @ SAP PartnerFinder
SAP S/4HANA
A next generation enterprise management suite built on an in-memory HANA platform. It provides simplification, increased efficiency, and features such as planning, simulation and analytics in one system.
For More Information, view the SAP S/4HANA Brochure
SAP SuccessFactors
HCM to HXM makes all the difference
Redefine experiences to keep your employees connected and your business growing. Businesses of all sizes are using SAP SuccessFactors Human Experience Management to transform and expand HR strategies. With the HXM suite, you can not only find, train, and manage your workforce but also combine feedback with operational data.
SAP CX (SAP Hybris)
A complete CRM, Cloud Platform Services and Customer Experience Platform

Business leaders today are laser focused on delivering seamless customer experiences. In order to be competitive in the experience economy, you must know how and where to listen to your customers. You need to manage your customer's experience across all channels; because it may be your business, but it's your customer's experience that becomes the competitive differentiator.
SAP Customer Experience (CX) and CRM Solutions has mastered this by building best practices around customer experiences and put together a product suite to help your business excel at this as well. You can now create a seamless customer experience (CX) with cost effective, cloud-based technology that builds customers' trust and loyalty.
SAP Ariba
Procurement & Supply Chain Solutions
SAP Ariba offers an end-to-end automated system that removes complexity and allows buyers and sellers to manage everything from contracts to payments on a single, integrated platform. It helps you collaborate with the right business partners, and enhance your solution with targeted apps and extensions.
SAP Business Planning and Consolidation
Extend your planning capabilities
The SAP Business Planning and Consolidation (SAP BPC) application delivers planning, budgeting, forecasting, and financial consolidation capabilities, this helps you to easily adjust plans and forecasts, speed up budget and closing cycles, and also ensure compliance with financial reporting standards.
SAP Audit Management System
Automate internal auditing procedures and improve quality
With SAP Audit Management System you can reduce the cost of your internal audit procedures, while shrinking the cycle time needed to generate reporting. Streamline auditing to simplify activities such as documentation of evidence, organization of electronic working papers, and creation of audit reports.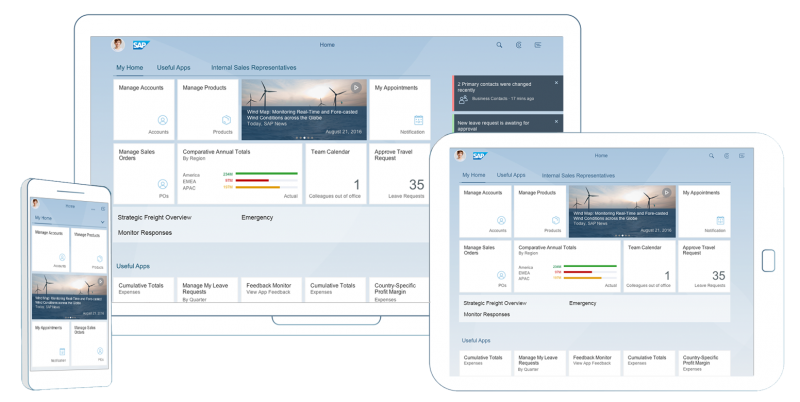 SAP FIORI
Modernize your user experience for SAP
Turn your ideas and thinking into great apps! Now you can run your business better with a consumer-friendly user experience. SAP Fiori brings you a great and consistent, innovative experience with enterprise and business apps.
Our customers succeeding with SAP
SAP Support Services
We are there when you need us. Our SAP Support Services are lined up to meet customer requirements so that the system can be intelligently and quickly customized. This way we meet the vibrant and ever-changing business requirements of your business.
We cover:
SAP BASIS
SAP Functional Support
ERP Upgrades
Solution Manager
SAP Roll-out and Migration
SAP Application Management Services
TMC

SAP Education

Get trained and certified in SAP with TallyMarks Consulting. We are catering to both the students and professionals by offering a training approach specially designed for them. Choose from a wide range of modules, get your SAP Learning Hub subscription and become an SAP Certified Consultant with TMC Education.