SAP Analytics Cloud – SAC
Increase the efficiency and precision of outcomes with analytics incorporated in the context of daily tasks and visualized in personalized dashboards.
TMC is a leading provider of SAP solutions, offering businesses a powerful platform to drive data-driven insights and decision-making. TallyMarks Consulting helps organizations harness the power of their data to drive better business outcomes, and stay ahead of the competition. Our team of experienced professionals has a deep understanding of the SAP Analytics Cloud platform, and the expertise to design, implement and support solutions that meet your unique needs and objectives. Whether you are looking to improve your data visualization and reporting, streamline your business processes, or drive more effective decision-making, TMC is here to help.
Learn how SAP Analytics Cloud can impact your business!
SAP Analytics Cloud – SAC is a cloud-based platform for business intelligence, planning, and predictive analytics offered by SAP. It provides data visualization, dashboards, reporting, and collaboration features to help organizations make data-driven decisions, and allows for integration with various data sources. The platform aims to offer a unified and simplified experience for business users to access and analyze data from different sources in one place. The SAP Analytics Cloud solution amalgamates with the already time-tested BI system in terms of enterprise planning. Through this, companies can gain real time analysis for all users, access to artificial intelligence, machine learning technology, and predictive analytics.
To support organizational strategy alignment, SAP Analytics Cloud eliminates the requirement of stand-alone reporting spreadsheets or disconnected planning tools. Stakeholders can find everything they need within their workplace, easy and secure self service. Informed, complete, and contextual decisions can be made. Such a system allows your company to quickly multiply its agility and easily steer through competitive innovation, eventually becoming an intelligent enterprise.
Turn insight into action
Using SAP Analytics Cloud, you can embed planning and analysis directly into processes supported by your enterprise applications. Streamlined workflows bring insight to the point of decision, so employees can learn about relevant patterns and trends as they perform daily work and turn smart insight into smart action immediately.
Use smart algorithms to discover new connections in your data
You can investigate invisible drivers of key performance indicators that were not unearthed before and examine trade-offs between them. The most recent predictive tools enable you to forecast potential outcomes in a "click".
SAC as a one-stop platform for all your analytics needs
SAP Analytics Cloud can serve as a one-stop solution. The solution integrates seamlessly with other SAP products and offers easy collaboration and mobility, making it an ideal solution for organizations looking to drive better business outcomes and stay ahead of the competition.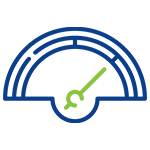 The solution uses machine learning to amplify the analytics you require in a single solution.
Accelerate implementation and overheads with preconfigured industry and line-of-business content.
Do you have questions?
Get in touch with us today!
Embark on your Digital Transformation journey with TMC