Boost your career with SAP Training and Certification Today!
TMC Education is an authorized and registered SAP Training and Certification provider that brings the highly-coveted SAP Education to individuals who seek to take their career to greater heights and companies to run their business more efficiently on SAP.
We are providing a blended training approach for undergraduates, postgraduates and professionals, which includes SAP Learning Hub along with a training workshop leading to SAP certifications. With SAP Learning Hub, you can take advantage of the cloud and learn anytime and anywhere at a budget-friendly cost.
TMC SAP Education is the brainchild of Abdul Haseeb of TallyMarks Consulting, who had the vision to impart the technical know-how of his field to bring awareness of knowledge regarding SAP Education not just at the professional but at the university level as well. With that concept in mind and the aim to provide quality SAP certified consultants to the industry, TMC education was started. Time and again, students have found out about the importance of SAP certification after entering their profession and in order to stand out in their field, an understanding of SAP and SAP related courses is an added benefit and would hone one's career in the long run.
Due to the shortage of SAP consultants in Pakistan, this initiative provides a platform to make up for the lack of experts in the market. We are offering SAP Learning Hub with the option of Student, Solution and Professional Editions. In addition to that, we provide training workshops that are conducted by our consultants, who are seasoned and noteworthy ones with multiple industry experiences under their belts.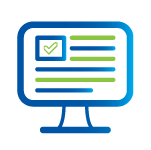 1 Year Access to SAP Learning Hub
Eligibility For SAP Certification
SAP is one the largest ERP based company in the world. System Application and Product (SAP) is a set of powerful tools which integrates multiple business processes and functions into one comprehensive system. SAP has a heritage of around 50 years as the market leader in applications, analytics and mobility solutions. They are providing an SAP business suite that optimizes all business-critical processes. SAP caters to all types of industry sizes ranging from large to medium and small by providing different industry sector solutions. In order to jump start a successful career after spending years at school and university, SAP education and skills have become an indispensable factor. Understanding SAP software and the ability to work with it has become vital in many areas of the job market.
It provides multiple modules to get certification based on your professional abilities and multiple industries. Investing in SAP training can help you to be a competitive resource of any Industry
Want to know more?
Register now for SAP Education
What is SAP Learning Hub?
SAP® Learning Hub is a cloud based solution that provides instant activation for access to a vast array of learning resources from the SAP Education organization.
12 Month Carefree Access
Access to SAP experts
Thousands of learning maps, handbook and e-learning titles 24×7
Structured enablement through guided learning rooms
Unlimited access to all learning content in 1 Subscription price
On-demand learning, anytime, anywhere
The most cost-effective way to learn about SAP software
Exam preparation for SAP certification
World-class learning with a market leader