Cloud Solutions
TMC Cloud – Your virtual fort of data



TMC Cloud, where innovative technology meets unparalleled security and reliability. As an ISO 27001 & ISO 20000-1 certified cloud provider, we understand the importance of safeguarding your data and protecting your privacy, and we have made it our top priority. Our cloud solutions are designed to provide businesses of all sizes with the tools and resources they need to succeed in the digital age.
TallyMarks Cloud Hosting provides a virtualized data center to companies from our data center. Our data centers are designed to be dedicated to an organization and handle the company's workload. It offers the effectiveness, flexibility, security, control and performance of a dedicated environment.
At TMC Cloud, we believe that the cloud should be accessible to everyone, and that's why we offer flexible and scalable packages that are designed to meet the needs of businesses of all sizes. Whether you are a small startup or a large enterprise, we have a package that is perfect for you. Our flexible solutions allow you to scale your cloud resources as your business grows, so you can always have the tools and resources you need to succeed.
Leverage the limitless possibilities of TMC Cloud Solutions
We are a team of experts with a deep understanding of cloud technology, and we are committed to delivering flexible and scalable packages that meet the unique needs of each and every one of our clients. Whether you are looking for managed or unmanaged cloud solutions, TMC Cloud has the experience and expertise to help you achieve your business goals. Our dedicated team of professionals will work closely with you to understand your specific requirements and provide you with the tailored solutions that best meet your needs.
Our TMC Cloud Care Team is dedicated to delivering exceptional customer support every step of the way. Our goal is to make your experience with TMC Cloud as smooth and stress-free as possible, so you can focus on growing your business. With TMC Cloud, you can rest assured that your data is in good hands, and that you have the support you need to succeed in the cloud.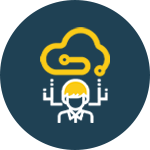 TMC Managed Cloud Solutions
TMC Un-Managed Cloud Solutions
Get scalable and highly secure cloud hosting services for all your enterprise needs!
Being one of the 1st in Pakistan to introduce Hosted Private Cloud services, TMC – TallyMarks Consulting is offering is a unique solution for clients who wish to have their own Virtual Data Centre (VDC). We ensure that your data center remains remote, firewalled and completely secure.
Our Managed and Hosted Cloud service allows you to avail virtual machines from a pool of resources and you pay for what you use. TallyMarks Cloud hosting services are delivered from our own Tier 3 data centers in Pakistan, physically located at Arfa Software Technology Park, Lahore. As one of the well reputed cloud services companies in Pakistan, we provide cloud infrastructure services with high end, credit based Service Level Agreements (SLAs).
Get started with your Private Cloud Server today!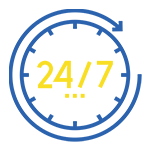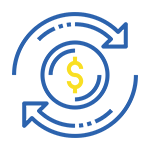 Easy Scalability of Infrastructure
Increased Security & High Reliability
Dedicated Service Account Managers
Reduced Lead Time & Faster Deployment
Clients with the
power of tmc Cloud
TMC Cloud Hosting Solutions
Explore managed/unmanaged cloud solutions and services by the leading provider in Pakistan
Managed Cloud Hosting
Want to move your SAP HANA on Cloud? Know more about SAP S/4HANA Managed Cloud Solution
Managed Disaster Recovery (DRaaS)
What's your Plan B when a disaster strikes? Explore Disaster Recovery services
Infrastructure as a Service (IaaS)
Looking for secure and value for money cloud solutions? View dedicated fully managed services
Looking to get your cloud infrastruture needs assessed? Dont worry. Order your free Cloud Consultation today. Our team will go through your system requirements and give you a complete assesment to fit your bill.
If you have any questions please visit our FAQ page or drop us a query by filling out the form.
ARE YOU LOOKING FOR MORE ANSWERS?