Improve decision-making, collaboration and efficiencies with streamlined planning and consolidation
Adopt a centralized and streamlined solution for financial planning and consolidation, budgeting, and forecasting processes.
The SAP Business Planning and Consolidation (SAP BPC) is a high-demand business solution that provides organizations with a comprehensive and integrated platform for financial planning, consolidation, budgeting and forecasting processes, delivering increased accuracy, efficiency and collaboration capabilities. This helps you to easily adjust plans and forecasts, speed up budget and closing cycles, and also ensure compliance with financial reporting standards. You get enhanced financial consolidation and real-time visibility into financial data. SAP BPC provides a centralized platform for financial consolidation, reducing manual effort and errors associated with traditional methods.
SAP BPC can be scaled to meet the changing needs of an organization and can also be customized to meet specific business requirements. Enable your organization to make informed decisions based on accurate and up-to-date information.
MAKE BETTER DECISIONS
Base decisions on what-if analyses and scenario planning for better outcomes.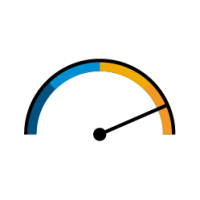 INCREASE EFFICIENCY
Shrink cycle times, close the books faster, and align your plans with strategic goals.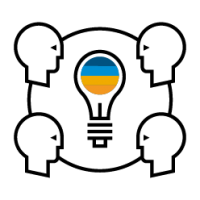 IMPROVE COLLABORATION

Use collaboration tools to improve accountability and planning accuracy.
There is no question that 2020 has started off with unprecedented disruption. Never did any of us think that our world would change so intensely. Even in these times, TallyMarks Consulting managed to kickoff & successfully implement the SAP Business Planning and Consolidation (BPC) at IBL Group for Searle pharmaceuticals. Such timely implementation will help them emerge stronger from these times of disruption and outline their best practices for transparent financial operations, flexible work arrangements, operational resilience, and responsive customer experience.
KNOW THE
KEY CAPABILITIES

OF SAP BPC
SAP S/4HANA INTEGRATION
SAP Business Planning and Consolidation is embedded within SAP S/4HANA on-premise, enabling real time plan to actual analysis and consolidations.
MICROSOFT OFFICE & WEB REPORTING
Engage stakeholders across finance and throughout the enterprise with Microsoft Excel, HTML5, and enhanced visualization through SAP Analytics Cloud.
BUDGETING AND FORECASTING
Use what-if modeling and scenario planning to assess budget suitability in real time. You can also build forecast models and quickly update and adjust forecasts as needed.
BUILT-IN FINANCIAL INTELLIGENCE
Automate aggregations, allocations, and other manual processes to speed up planning cycles, while running what-if scenarios to identify quick course corrections.
LEGAL AND MANAGEMENT CONSOLIDATIONS
Deliver a fast and accurate close by automating the consolidation process. You can meet all financial reporting requirements, including a complete audit trail.
UNIFIED PLANNING & CONSOLIDATION
Save time and reduce errors with a single, integrated software solution for business planning and consolidation.
Do you have questions?
Get in touch with us today!
Embark on your Digital Transformation journey with TMC