RISE with SAP – The global ecosystem you need to succeed
TMC helps you to build an intelligent, sustainable organization on a cloud platform with the help of the RISE with SAP solution
As a solution, RISE with SAP provides the tools, frameworks, services, and applications you require to promote innovation, streamline network connections, automate processes and enhance business operations. We support our clients to obtain the perceptions, data accessibility, and unparalleled state-of-the-art AI-driven recommendations which are required for ongoing process improvement and employee empowerment. Being the largest SAP partner in Pakistan, TMC ensures you succeed in this organized transition to the cloud.
It's time that you enable your core businesses to minimize risk by managing your IT infrastructure all on powerful hyperscaler clouds. Be equipped to develop distinctive business models for your industry to increase sales if you want to survive and thrive exponentially. Thanks to RISE with SAP, you can achieve this quickly and risk-free.
RISE with SAP offers the resources and assistance needed to proactively find & suggest process enhancements
What is Rise with SAP? The #RISEwithSAP solution leverages immediate analysis of processes, activities, and tasks to help you identify optimization opportunities, accelerating process improvements. To explore improvement opportunities, you get business process insights using pre-delivered KPIs, process flows, and business process mining. Businesses may proactively identify, suggest, and prioritize optimization possibilities using business process insights based on specified metrics and process flows paired with immediate, in-depth analysis of your processes, activities, tasks, and KPIs. You can distribute them to stakeholders by utilizing a centralized process management platform.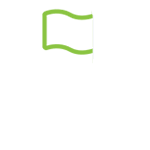 #RISEwithSAP

at a glance
We are in charge of giving our clients comprehensive service-level agreements, cloud operations, and technical support with RISE with SAP. It offers Cloud ERP for every business need, Business platform and analytics, Business process intelligence, Industry-next practices, and extensibility and Outcome-driven services. Real-time insights into processes that lead to optimization and run simulations of new working methods before implementing them.
Benefits of RISE with SAP
Increase revenue by developing distinctive, sector-specific business models

Manage sustainability with company-wide transparency and controls

Unlock new efficiencies with intelligent automation across mission-critical operations

Set priorities for optimization possibilities using immediate process, activity, and task analysis

Conduct crucial operations on a worldwide scale.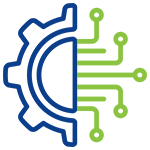 Grow and Evolve in the digital economy
The speed and agility of the cloud are now essential for company innovation. Leading analysts predict that the adoption of the cloud will lead to exponential increases in corporate value in the future. Instead of cost savings, this value will come from business innovation and optimization.
Innovate to become market leader
RISE with SAP offers a cutting-edge solution that fosters creativity while supplying essential and potent, mission-critical capabilities that are required to realize new strategic priorities. This will assist businesses to reinvest in growth and gain a competitive advantage so you are geared for success.
Do you have questions?
Get in touch with us today!
Embark on your Digital Transformation journey with TMC