Managed Disaster Recovery as a Service (DRaaS)
What's your Plan B when a disaster strikes?
Data loss is increasingly becoming a highly feared risk because of the irreplaceable value of organizational data. Uninterrupted up-time and availability of mission critical data are therefore crucial to business success.
A disaster related disruption can affect your mission critical data and resources. An effective and dependable Managed Disaster Recovery service ultimately protects your hard earned reputation, customer loyalty and brand value. As disaster recovery service providers, our experience confirms that your IT resources are only as resilient as the weakest link in your chain of interdependent components.
Our Disaster Recovery solution's ongoing back-up and replication at multiple sites, complex yet flexible infrastructure models, back to back Firewall and real time monitoring ensures that your organization meets its RPOs and RTOs for all its data and application dependencies.
Ensure availability of mission critical systems with disaster recovery and business continuity services from TMC Cloud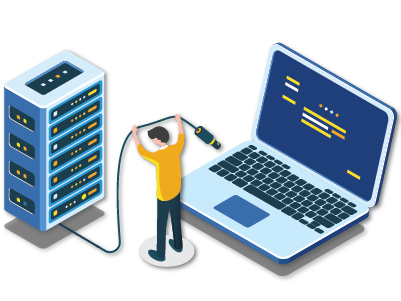 TallyMarks Disaster Recovery services offer comprehensive end-to-end solutions to recover business-critical applications in case of a disaster. We ensure availability by offering various DR options including hosting of Physical Infrastructure, Hosted/Virtual Private Cloud, connectivity between multiple sites, etc.
Our Disaster Recovery provides highest standards in operational resilience that go along with business demands. We take ownership as a disaster recovery service company and deliver the support our clients can count on.
Our Managed Disaster Recovery offers
Multiple data centers located 70 km apart

Cost effective Dedicated Physical infrastructure or Cloud based Disaster Recovery services

Shared/Dedicated Business Continuity seats offering connectivity, 24/7 Service Desk, telephone lines, etc.

Customized design & architected DR solutions to meet your specific RTO & RPO requirements

Replication & DR Management/Automation solution – Conduct DR Drills, Initiate DR Failover/Fail back etc.

Dashboards to view real time RTO & RPO levels, Replication Status, etc.
Reduced Downtime
Our Disaster Recovery Solutions and Co-location services minimize downtime and keeps your business up and running.
Customized Solutions
As Pakistan's leading Disaster Recovery and Business Continuity Service Providers, we offer tailored solutions
Security
With our state-of-the-art Data Centre infrastructure, backup and advanced Disaster Recovery services, your business-critical data are secure both physically and digitally
Core Business Focus
With our Disaster Recovery services, your staff can focus on core strategic activities
Quality of Service
Guaranteed SLAs ensure quality of service
24/7 Operations
Round-the-clock managed operations and support ensuring near-zero downtime
Clients with the
power of tmc Cloud
TMC Cloud Hosting Solutions
Explore managed/unmanaged cloud solutions and services by the leading provider in Pakistan
Managed Cloud Hosting
Want to move your SAP HANA on Cloud? Know more about SAP S/4HANA Managed Cloud Solution
Managed Disaster Recovery (DRaaS)
What's your Plan B when a disaster strikes? Explore Disaster Recovery services
Infrastructure as a Service (IaaS)
Looking for secure and value for money cloud solutions? View dedicated fully managed services
Looking to get your cloud infrastruture needs assessed? Dont worry. Order your free Cloud Consultation today. Our team will go through your system requirements and give you a complete assesment to fit your bill.
If you have any questions please visit our FAQ page or drop us a query by filling out the form.
ARE YOU LOOKING FOR MORE ANSWERS?