SAP Ariba – Procurement and Supply Chain Solutions
Go beyond the linear supply chain model and digitally transform your business.
SAP Ariba offers an end-to-end supply chain management automated system that eliminates hurdles for both buyers and sellers and manages everything from contracts to payments on a single integrated platform. It helps you collaborate with the right business partners and enhance your solution with targeted apps and extensions. You can digitalize and simplify all your supply chain processes end-to-end, on a single, integrated platform in the cloud!
Users gain maximum advantage and accessibility to decrease inventory things while increasing service levels and on-time processes on SAP Ariba. It is also very useful in E-invoicing and Contract Lifecycle Management and Spend Management with its effective method and advantages. It is considered to be one of the best software for procurement in the entire world because of its dynamic features.
SAP Ariba Sourcing
A speedy system with substantial ROI. Make better sourcing decisions with spend analysis insights. A very extensive and lucrative supplier profile management, negotiate best-value agreements for sustainable savings on both direct and indirect materials. Minimize risk and accelerate the contract lifecycle with built-in contract management functionality.
SAP Ariba Procurement

Cut costs and lower the risks. Ensure compliance using the market's broadest set of e-procurement solution capabilities. Lead employees to preferred suppliers with a simple, guided buying experience. Transact with all suppliers easily and confidently over Ariba Network. The procurement is facilitated by SAP SRM (Supplier Relationship Management).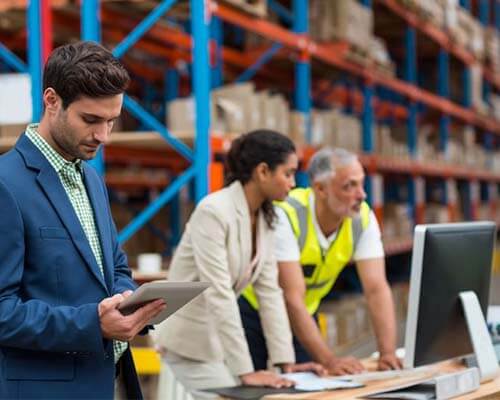 SAP Ariba Payment

Strengthen your financial supply chain by transforming payables into strategic assets. Automate accounts payable, from invoice capture through approval. Give suppliers payment visibility. Improve cash flow and working capital management to reduce supply chain costs and liquidity risks. This has given a huge convenience to both buyers and sellers.
First ever SAP Ariba project in Afghanistan
TallyMarks Consulting – TMC was able to execute the first-ever SAP Ariba project in Afghanistan at the Afghanistan International Bank. With this landmark achievement of SAP Ariba Sourcing and Procure to Pay cycle with the integration of SAP S/4HANA. AIB is equipped with innovative capabilities to outline its best practices for a transparent procurement process that is faster and very efficient.
In today's era when all the things are online and how we sell or who we sell has changed drastically, SAP Ariba has clarified the importance of procurement and supply chain functions. The supply chain management solution has enlightened people with it's three technical aspects Source, Procure and Payment. The main benefit you can reap out of SAP Ariba is to cut costs and unwanted risks. Most businesses are going towards a digital journey with SAP Ariba and it is the key thing for the buyers and sellers.
Do you have questions?
Get in touch with us today!
Embark on your Digital Transformation journey with TMC